hand crafted jewelry, and sacred talismans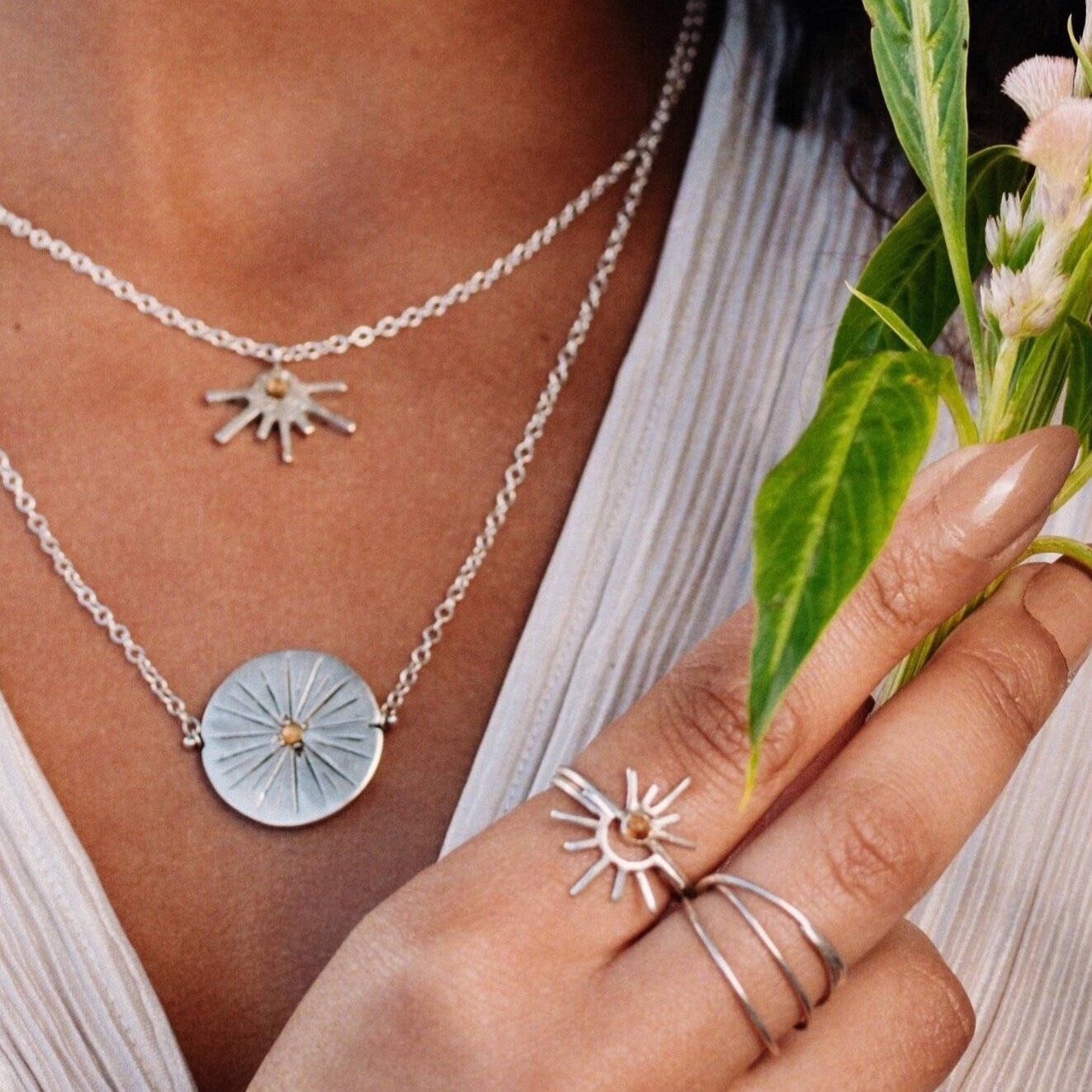 Inspired by the cosmos, this collection honors our connection to the Celestial World. Using ancient symbolism and specific stones, explore mythos and astrology by incorporating one of these pieces into your daily wear.
Call in the radiance of the sun, or the mystery of the moon.
Designer and metalsmith Ana Aguilar is a private operation dedicated to the ancient craft of moving metal as a means of adornment and sacred talismans. Every piece is meticulously prepared using ethical metalsmithing techniques, made for today's conscious consumer. All stones and materials are sourced from known conflict free environments, ensuring the upmost of intentions.